Questions
Have my thoughts and attitudes, as an intraphysical consciousness, favoured or hindered the improvement of this planet?

Vera Hajjar, ICP
Global Parareurbanology Project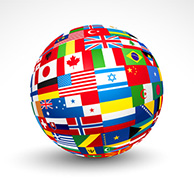 Participate by adopting a country for your Penta!
Media
Laoreet ligula, pretium nisl eleifend, malesuada tincidunt cursus. Congue velit iaculis.
The Invisible College of Parareurbanology (ICP) presented during the X Penta Forum the results of the Global Parareurbanology's dynamic which was held during the IX Penta Forum (2013). Please find below the […]

On May 10th, 2014, coordinators Alexandre Balthazar and Paula Souza from the Invisible College of Parareurbanology,  made their first consultation, thus beginning, the services proposed by the college. This activity […]

The Invisible College of Parareurbanology will present at the I SIMPÓSIO Teáticas da Conscienciologia. (First Symposium for the Theorice of Conscientiology). The symposium is part of the I Semana Paracientífica […]
Disbelief Principle
Don't believe in anything
not even what is informed in this website.
EXPERIMENT!
Have your own experiences.
Opening of the XV Penta's Forum (2019)